Patio Styling Trends You Can Expect in 2023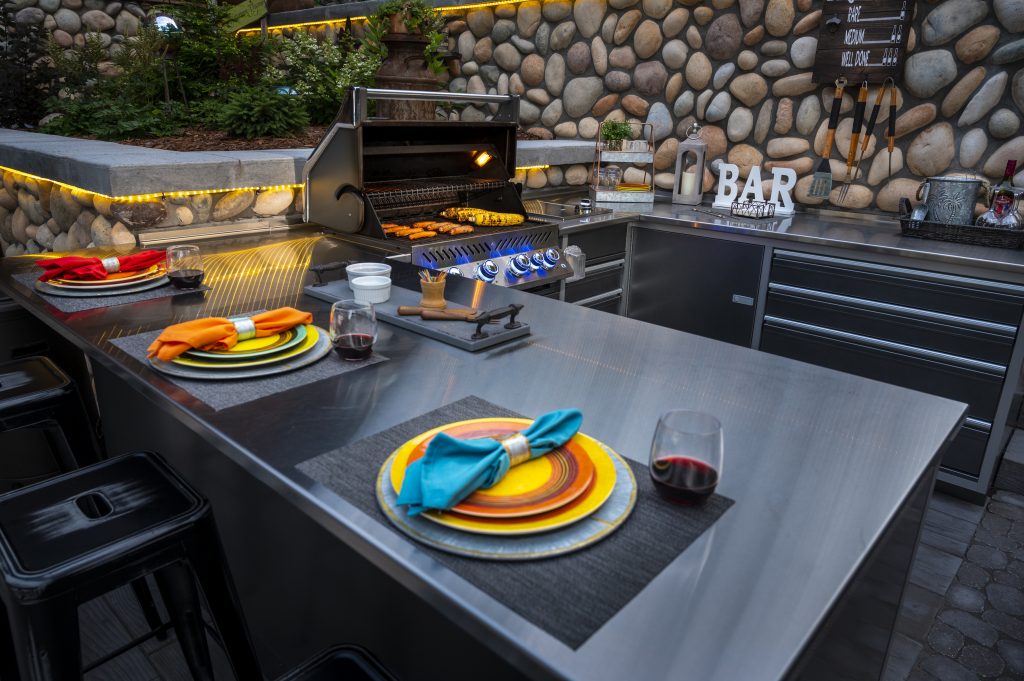 Spring is just around the corner and you're probably getting antsy to use your outdoor living space again. If it's been a while since you last revamped it, one way to help ease the tension is to start making preparations to remodel it once spring is finally here.
Check out just some of the design trends we're expecting to see throughout outdoor design in 2023!
8 design elements to consider when you update your patio this spring
If you need some inspiration for how you're going to spruce up your patio this spring, check out some of the most current design trends:
1. Sustainable furniture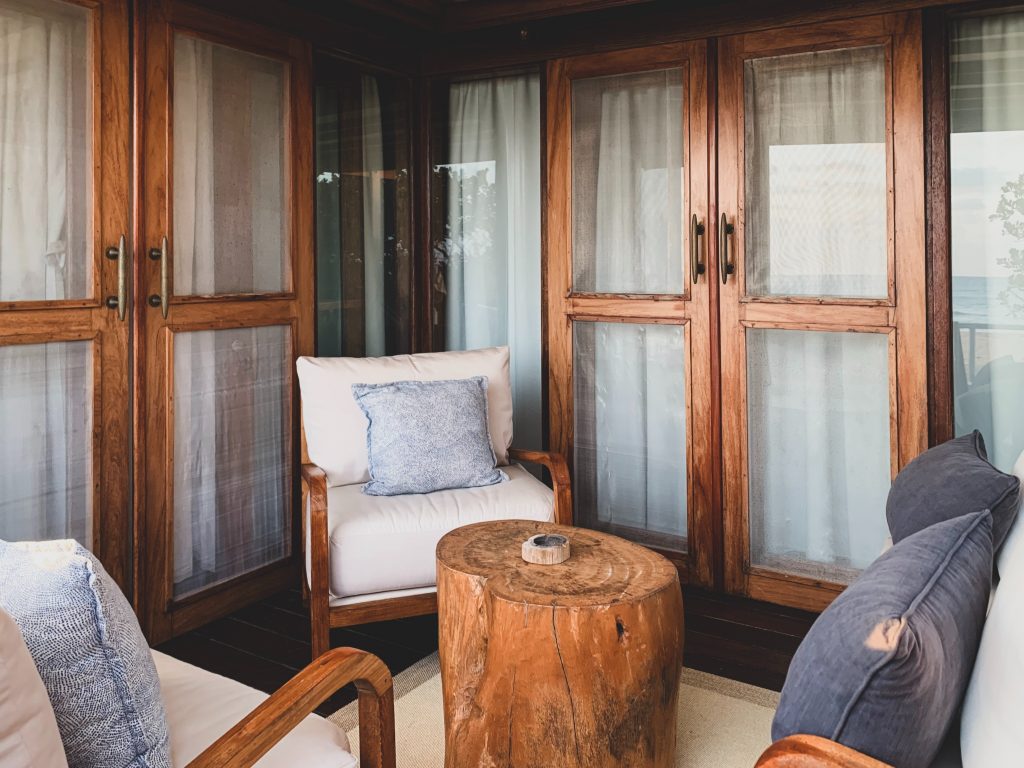 Sustainability is in, and it's beginning to take over the way we decorate our outdoor living spaces. From reclaimed wood tables to solar-powered lights, there are so many ways you can decrease your carbon footprint, even in the way you design your patio. As noted by Polywood, "outdoor furniture and supplies made from natural, recycled, and upcycled materials" is becoming more and more common and is definitely something to consider when thinking about how to redecorate your outdoor living space this spring.
Find more sustainable inspiration here.
2. Incorporating "bold and bright colors" and jewel tones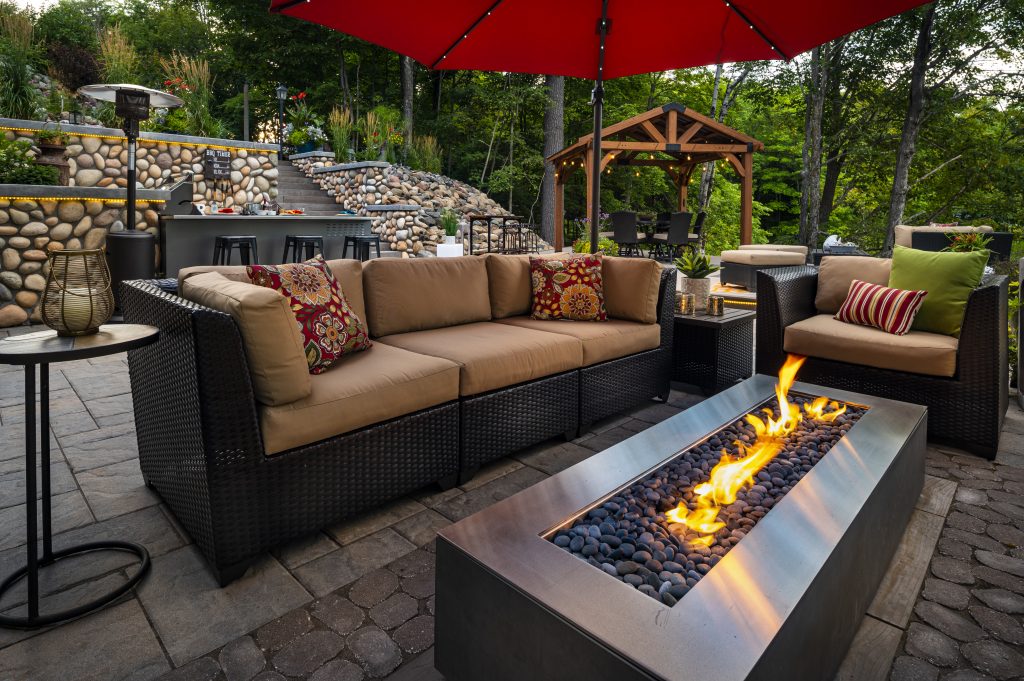 Jewel tones started to overtake the world of design in 2022, especially as bold accent pieces. It was obviously well-received as we're going to continue seeing them throughout this year too. While natural colors are still welcome, finding ways to incorporate brighter colors throughout your outdoor living space will help you get an updated, lively look. 
You can start small by finding jewel-toned pillows, an accent piece of furniture, or other outdoor decor pieces. 
3.  Classic terra cotta elements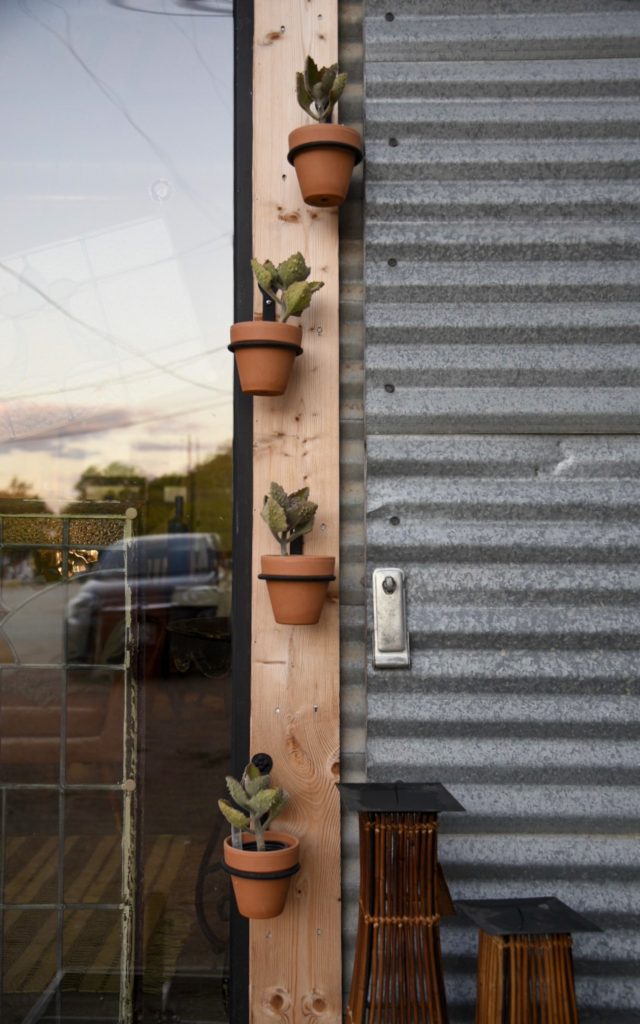 Terra cotta, or "baked earth," is a popular outdoor style choice as it's a more natural way to incorporate colors outside, as highlighted by Bob Vila. Especially if you're not interested in the bolder colors but you want more color in your patio, terra cotta is definitely something to take a look at. Whether you want to include more pots, take advantage of the rustic color, or incorporate terra cotta patio tiles, it's perfect for breathing new life into your patio. 
4. Using natural stone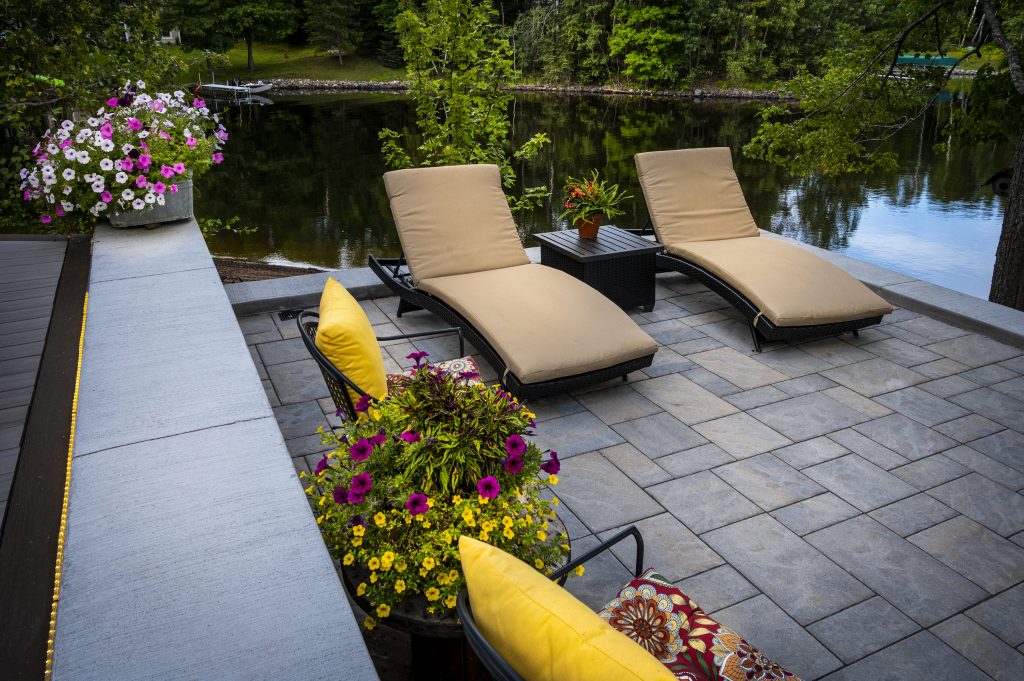 Natural stone is a less modernized way of landscaping your outdoor space. You can create natural stone patios, walkways, garden walls, retaining walls, and more with these trending design elements.  
5. Blending your indoor and outdoor spaces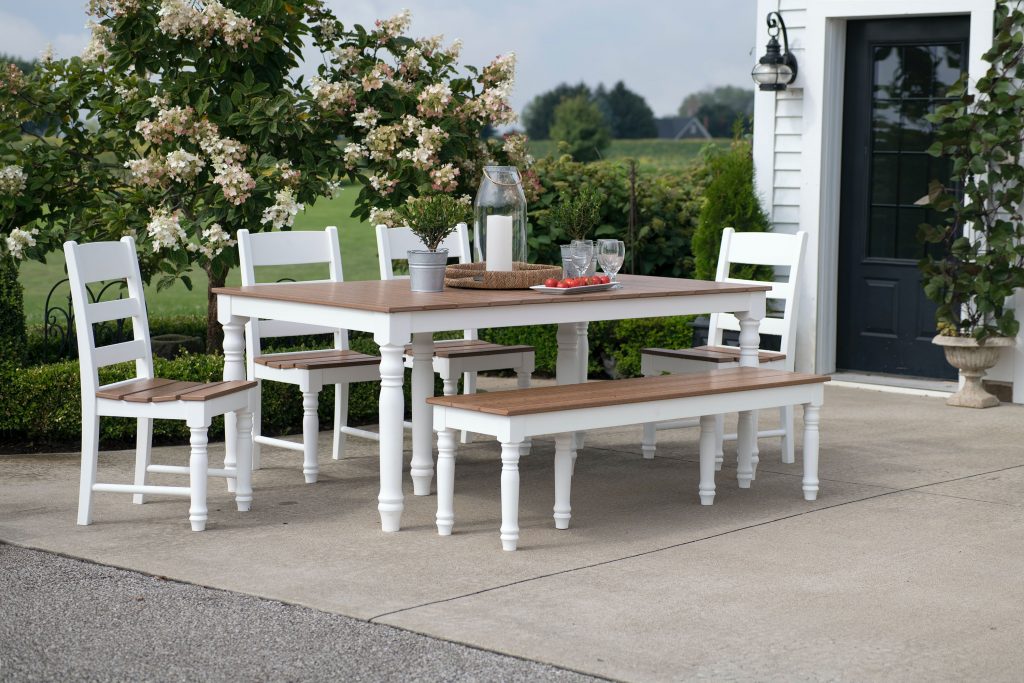 Something that's becoming increasingly popular to do is merge the indoor and outdoor living spaces together. This is something that's a little harder to do in northern Minnesota, but not impossible. Ways you can bring this design trend to your backyard include:
Aligning your outdoor furniture style with your interior style

Updating your patio door to a "

bi-fold

or

stacking sliding glass

door"

Adding on an enclosed veranda

Incorporating brass and copper 

Having your patio door open up directly to your patio or garden
6. Incorporating curved lines
A design style growing in popularity is curved lines. This is easiest to incorporate with furniture, but you can also redesign your entire patio to be done in a rounded pattern rather than boxy. By adding this design style to your outdoor living space, you'll be able to incorporate more comfort and "add a touch of elegance and sophistication," according to Interiors Online.
7. Planting "climate-resilient" plants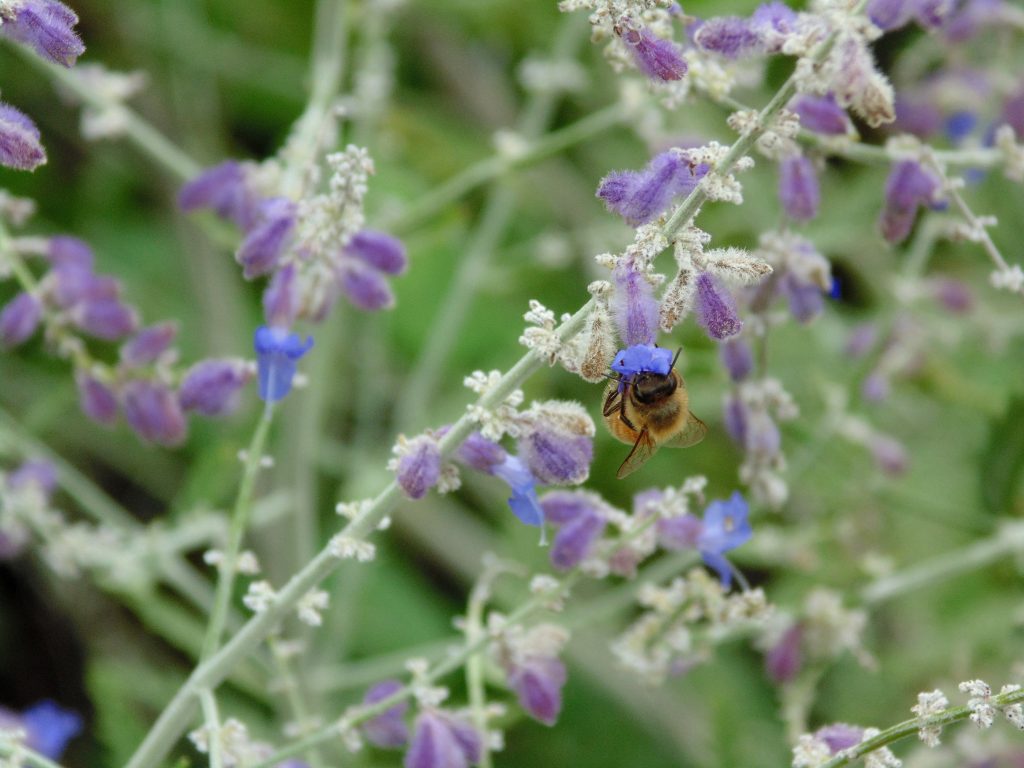 Northern Minnesota isn't always kind to outdoor plants. However, by incorporating plants that are native to the area, you're going to have a more beautiful, luscious garden that's literally designed to withstand the elements. Learn more about native plants for Minnesota gardens here.
8. Creating a luxurious patio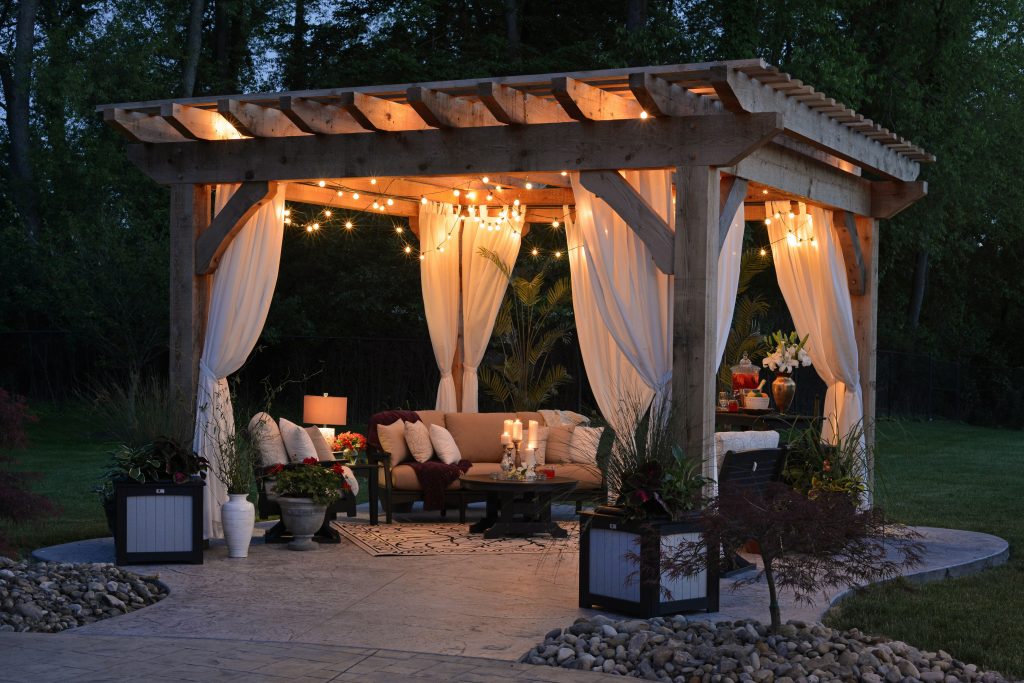 Having a grandeur outdoor living space has become the new goal, especially since the pandemic changed the way we travel and even venture out into our community. You can do this by designing an elegant outdoor kitchen, creating a vacation-worthy oasis, or building out the ideal outdoor hangout spot. Whatever spells luxury to you is what we recommend. 
And more
If you're looking for even more trending design styles for your patio, consider:
Using

plants

for natural outdoor privacy

Incorporating "moody outdoor lighting"

Utilizing

smaller appliances

great for the outdoors

Leading with

eclectic designs

Creating an outdoor work-from-home space
No matter what your personal style is, there are countless ways for you to incorporate some of these beautiful design trends into your outdoor living space. For more landscaping inspiration or to get a jump on your landscaping projects for the spring and summer seasons, contact us today!