Our team is here to answer any questions you may have. Reach out to us and we will respond as quickly as possible. Call us Today, schedule to Meet with a Designer or fill out the form below to get in touch. At Miller Creek our goal is to provide YOU – our client the best service possible while working with you to create a landscape solution that encompasses ALL of your needs.
Get Started by filling out our form below and our client care team member will be in touch shortly.
Our Service Area
We serve the following cities and surrounding areas in the Northern Minnesota, Central Minnesota, and Northwest Wisconsin regions.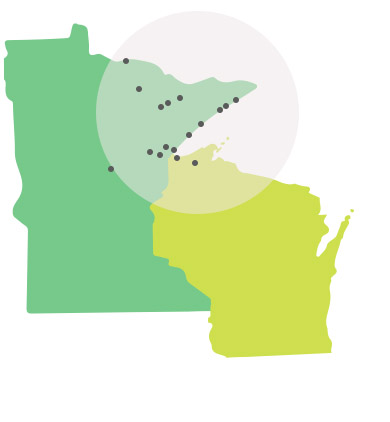 Duluth
Hermantown
Esko
Cloquet
Two Harbors
Silver Bay
Tofte
Lutsen
Grand Marais
Lake Superior North Shore
Superior, WI
Lake Nebagamon, WI
Brainerd
Lake Vermilion, MN
Ely
Tower
Orr
International Falls