Easy Landscaping Ideas for Your Yard this Spring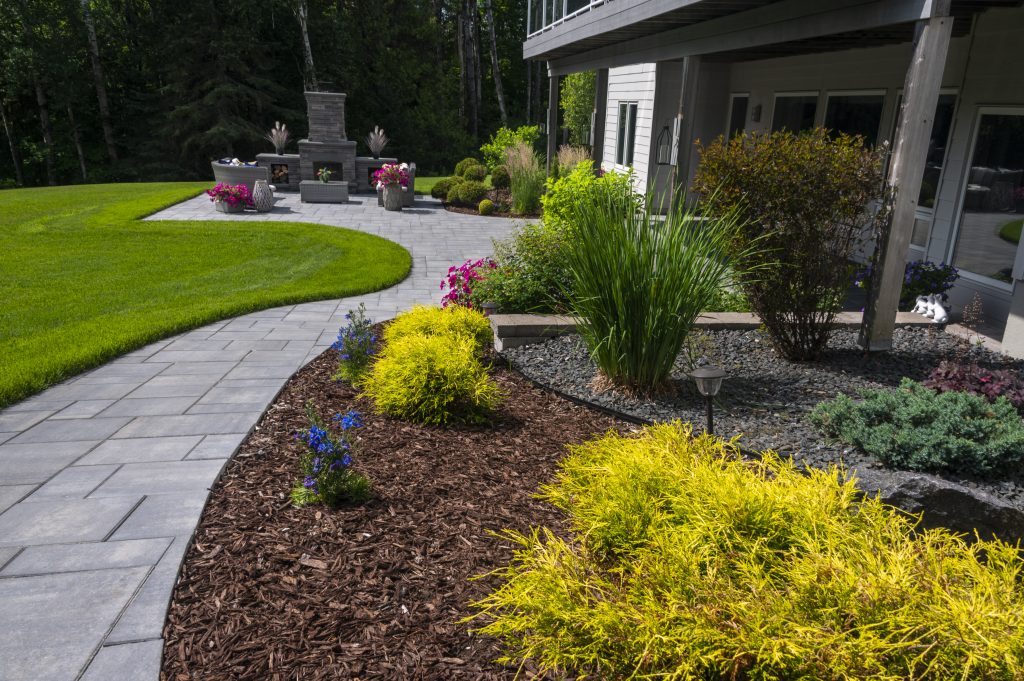 The snow is finally starting to melt and you're probably feeling anxious to spend some more time outside. This may include getting your yard, garden, and patio ready for you and your family and friends to enjoy as much as possible once the warmer weather has finally returned.
Whether your landscaping plans include a professional crew or not, there are a variety of easy things you can do to create a beautiful yard this spring!
5 easy landscaping ideas for your yard
Getting your hands dirty and putting in the work to create a beautiful space can help you feel a wonderful sense of accomplishment and give you the yard you've been thinking about enjoying all winter long. Some ideas to get you started include:
1. Get your gardens going
Whether you just need to revive your garden from last season or you're starting completely from scratch, flowers, shrubs, and other greenery is a great way to spruce up and brighten a dull yard that's recovering from a long winter. Flowers like Asters, Yarrow, Iris, Beebalm, Goldenrod, and Spiderwort are all beautiful flowering perennials that are native to Minnesota. For more ideas, visit this link.
Whether you want a simple flower garden or a more elaborate raised garden bed, getting yours going is easy to do! 
2. Get your patio ready
If you're looking for easy ways to update your patio, we recommend the following:
Get new (or new to you) patio furniture

Hang up moody twinkly lights

Get a metal fire pit if you have a stone patio

Add in a few of your favorite potted plants
 Visit our blog for more helpful ideas!
3. Spruce up your grass
Snow, ice, and water pooling can be hard on your lawn. Once everything is gone and you're left with the lifeless brown grass we're all too accustomed to seeing in the spring, you know you're ready to get to work. To ensure you have beautiful grass all summer long, it's important that you follow these regular spring maintenance tips:
Rake up lingering leaves and dead grass

Overseed in the bare/thin spots

Aerate

Dethatch

Fertilize

Water

Mow
Check out this article for more helpful tips on preparing your yard for spring!
4. Put in a simple walkway
Your yard is missing something and it just might be a walkway. While we love putting in beautiful walkways for our clients, it doesn't always fit into the budget. If you're finding yourself in this kind of position, there are several ways you can easily put your own in. Remember to make sure you plan out what you want to do, be prepared to dig out quite a bit of dirt, and have the tools you need on hand to make sure it's level.
Whether you want to intentionally place some natural stones or design something a little bit more elaborate, there are so many ways you can achieve a beautiful walkway on your own!
5. Take advantage of evergreens
Similar to gardens, evergreens are a great way to spruce up a dull yard that's been left a little lackluster by winter. You can place them along your front entrance, walkways, or property lines for a natural privacy wall. Some evergreens we recommend planting in Minnesota include Juniper, Spruce, Pine, Balsam Fir, and Canada Hemlock. Find more ideas here!
The takeaway
Creating a yard you love and can enjoy until winter returns is something you are totally capable of doing. If you also have plans for a more elaborate outdoor living space, we're excited to get started with you! 
Contact us to talk about how we can help you prepare your patio for the upcoming summer season!