Benefits of Outdoor Kitchens and Grill Islands
Having a grill is great, but having an outdoor kitchen opens up new possibilities in the world of outdoor cooking. Whether its pizzas in an outdoor oven or smoking whole chickens, you can prepare full meals while entertaining guests and take advantage of all the amenities that are available in today's grilling Islands. The benefits are numerous, here are just a few: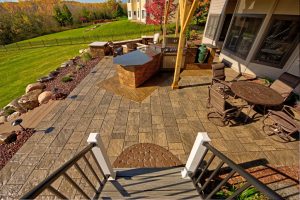 A top benefit of having an outdoor kitchen is that they're perfect spaces for entertaining. When food is grilled out on the patio, guests can gather around the BBQ grill and socialize as dinner is being prepared. It might get crowded in an indoor kitchen when everyone hangs out with the cook, but outside there's much more space.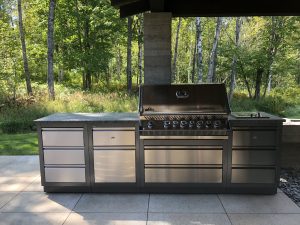 Kitchens have a great return value because they add home value and reduce utility costs. Because of the popularity of this home improvement, owners earn a high rate of return on their financial investment. Most of today's BBQ grills and other patio appliances are made from stainless steel, which makes them able to handle the changing temperatures with the seasons. Stainless steel is also desirable because it is easy to clean. When you're grilling outside during the summer, your air conditioner won't have to work overtime to keep your house cool.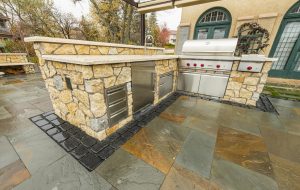 Some foods smell delicious while they're cooking, while others are less desirable. When you cook especially odoriferous foods such as fish or smoker items, those aromas can linger for days. When you prepare the same menu items outside, your house stays fresh smelling.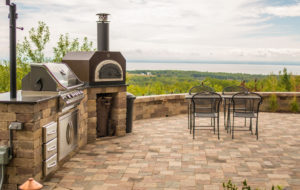 No need to add on a room with walls and a roof; simply incorporate the space you already have on your back porch. If you have a covered patio, you're all set to bring in appliances and have the outdoor kitchen of your dreams while expanding your living space.